As tradition goes, Chloe gets a swimsuit from the Bunny, and this year will be no different. I actually start looking for Easter goodies after Christmas, because I think it's much more fun to shop for Easter things. I prefer spring and summer clothes, colors, and activities. A while back I found a hooded towel with horses on sale at Target, perfect for our swimmy theme. And I recently ordered The Country Bunny and the Little Gold Shoes from Barnes & Noble. They just called to let me know it's in, and I can't wait to pick it up and look through it. I LOVED the illustrations in this book when I was little. I cannot wait to share this gem with her.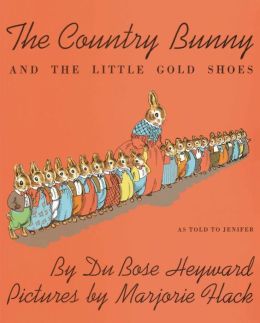 The only thing I actually have in my hands right now is the towel. I have looked around online a plenty, but I have to go hunt and gather now. Easter is less than two weeks away (early this year!) and we're hosting Geoff's family, so I have a lot of work to do.
Please share any of your ideas or traditions, I'd love to hear about them!